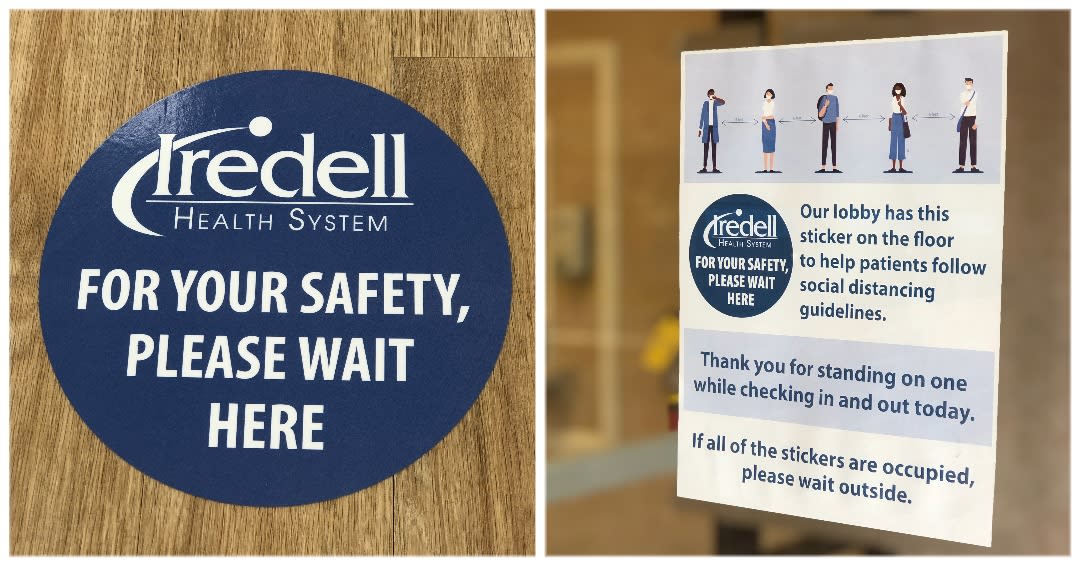 Iredell Psychiatry is welcoming patients to a new normal, implementing enhanced safety protocols that offer patients the same quality of care they have grown to expect from all Iredell Physician Network offices while also providing peace of mind.
With continued diligence in cleaning practices, Iredell Psychiatry has new procedures and practices that will keep patients and staff safe as in-person visits increase.
Masks are required at our facility for patients, visitors and staff. If you are medically unable to wear a mask, you are encouraged to call our office prior to your scheduled time to let us know so we can assist you in adapting your appointment to a telehealth or car-side visit.
Our hours are:
Monday - Thursday, 7:30 am to 6:00 pm
Friday - Closed
Schedule a virtual visit!
Worried about going to the Iredell Psychiatry office during COVID-19?
We can now assist our patients over the phone or through video.
Call 704.380.3620 to schedule your virtual visit.
Mona S. Ismail, MD
Mona S. Ismail has more than 15 years of medical experience. She uses a comprehensive approach utilizing integrative medicine with evidenced-based alternative treatment measures. Along with direct patient care, Dr. Ismail's career has included providing consultation to treatment centers, researching treatments, and conducting research studies. Her goal for patients is "to thrive, not merely survive."
Dr. Ismail was twice named one of New Jersey's Top 10 child and adolescent psychiatrists by Vitals Patients' Choice Award and one of America's Top Psychiatrists by Consumers' Research Council.
Latasha Ellis
Latasha is a psychotherapist and national speaker with nearly two decades of experience. Her services include outpatient psychotherapy for temporary or chronic emotional health issues.
Latasha is a native of Maryland, but has lived in NC for the past 17 years. Her approach to therapy is to help individuals develop the necessary skills to overcome life's challenges and create healthier lifestyle patterns.
Latasha holds a PhD from Institute for Clinical Social Work in Chicago, IL. Her Certificate of Integrated Behavioral Health in Primary Care from University of Michigan allows her to help patients and primary care professionals understand the connection between physical and emotional heath.
Is it depression?
You wouldn't put off going to the doctor if you had a broken leg. And if you cut your hand, you would bandage it. So why is it so common for depression to go untreated?
Depression, which can be more debilitating than bodily aches and pains, is an illness that is often misunderstood or unrecognized.
Many depressed people may not receive appropriate treatment because they think of depression as a personal weakness, don't recognize the symptoms or are too disabled to ask for help.